Home
/
About Us
/
Our Strength
OUR STRENGTHS
Integrated Manufacturing
Our foray into backward integration by acquiring and modernising a unit in Palanpur, Gujarat for castor oil production and solvent extraction benefits our Castor Oil Derivatives manufacturing unit in Baroda, Gujarat by way of better quality of inputs at competitive costs.
Strong Procurement & Supply Chain Management
India being the largest castor growing country in the world we procure castor seeds from a nationwide procurement network while our strong distribution network coupled with quality conforming to international standards enable us to ship our products to more than 60 countries worldwide.
Rigorous Quality Checks
Strong focus on indigenous R & D leading to improvement in manufacturing process and product quality along with rigorous quality checks while raw material procurement, individual stage of production and final QC of finished products enables us to conform to highest level of internation quality standards and high level of customer satisfaction.
Wide Array Of Products
Our tremendous emphasis on R & D has resulted in Jayant Agro-Organics Limited offering the largest range of Castor-based products in the world. Visit our products link on the home page for more details.
Competitive Pricing
With the long-term approach we have adopted to the industry it is no wonder that we balance your requirement equations not only chemically but also economically.
Unfailing adherence to delivery schedules
Our flawless record of honoring delivery schedules has enabled us to be the preferred partner of choice worldwide for sourcing of castor oil and castor oil derivatives.
Customer Focus
We have a very strong customer focus through technical assistance, regular market reports, customized specifications, efficient after sales service and state-of-the-art I.T. infrastructure not only for online data retrieval by customers but also for collaborative customer service.
R & D
Our customers have gained significantly from our tremendous emphasis on R & D as we become their single source of all castor based requirements.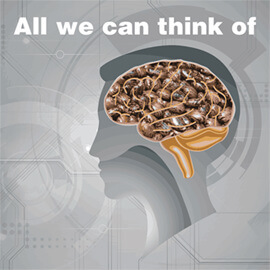 Legacy
Since ages, India has been known for unique contributions in more spheres than one. Today, India has carved out a distinct name in the field of Castor Oil and its derivatives in the world market. Castor oil's chemical structure is of great interest because of the wide assortment of reactions it offers to the oleo-chemical industry and the unique chemicals that can be derived from it. These derivatives are on par with the petrochemical products for use in several industrial applications. Infact, they are considerably superior since they are from renewable sources, bio-degradable and eco-friendly. The promoters of Jayant Agro-Organics Limited realised the potentialities of Castor Oil more than 6 decades ago. Gifted with rare vision and foresight they explored the immense possibilities in Castor by laying tremendous emphasis on R & D, which has resulted in Jayant Agro-Organics Limited offering the largest range of Castor-based products in the world.
Today, Jayant Agro-Organics Limited is a public listed company, traded on Bombay Stock Exchange ltd (BSE) and the National Stock Exchange of India ltd (NSE). It is a leading the Castor based industry in India. The company has people with vast experience in Castor Oil and its derivatives manufacturing – delivering much more than molecules, converting the molecules to products for markets and turning ideas into solutions. Great solutions are the results of inspiration, hard work, dedication and team work. Jayant Agro Organics Limited is also ISO 9001:2015, ISO 14001:2015 & ISO 45001:2018 certified for its quality management systems and its commitment to the environment, health and safety.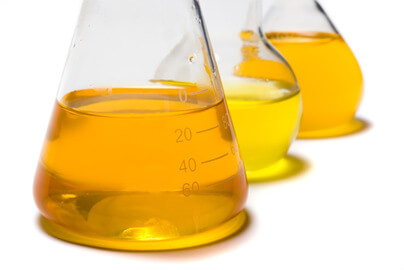 Philosophy
It is our earnest belief that nothing of lasting and enduring value is created overnight. Everything worthwhile today is the result of yesteryears' work and vision and every successful tomorrow requires conceptualisation in the form of ideas and thoughts and crystallisation thereof through efforts to be put in today.
As we sow, so we reap.

Vision / Mission
To win a niche for ourselves in the areas in which we operate, by providing products and services of superior quality and value which best satisfy the needs of our customers; and in doing so, to bring about prosperity to our organization, its people, its shareholders, its investors and the country at large.
To accomplish our Vision, Our Mission is being Committed to...
... Our value is to create an organisation incorporating the values of integrity and dedication; one which progressively evolves with time to meet the challenges of the future.
... Team effort to build a framework which focuses on a free and collaborative environment; one which inspires individual talents to greater heights and synchronizes their energies into an integrated team effort, thus helping the business to surge ahead.
... Research and development foster research by investing in and employing latest technologies to explore, develop and exploit new products and processes and plan their applications.